Do you know what i am talking about?
Yes Christmas! It is officially time for
5 Minutes for Mom's
Christmas Giveaway!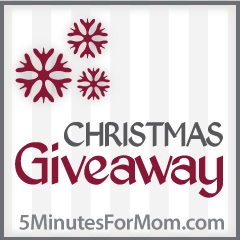 From now til November 26th 5 Minutes for Mom will be giving you the opportunity to win some fantastic prizes. Whether you want to try to win something for yourself or check some people off your Christmas list they will have it all!
Check out the rules and how to get extra entries on the intro page. There are lots of ways to win and you don't wanna miss out of any of them!
Also since last year was so successful they are doing Under the Tree again this year!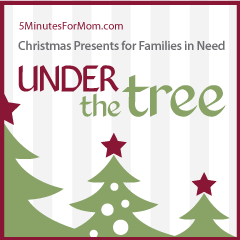 This is our chance to give to those who need it the most! If you know a family who is in need or you feel deserves a extra special Christmas please go to the Under The Tree 2009 post and read about how you can nominate them to be chosen for this great gift!
If you just wanna show your support you can go to the button page and see all kinds of designs that will fit any blog to support both of these events!
May you all be lucky and blessed this holiday season!